Enterprise
Asset Management
for Sage 200
Sage 200 integration with FMIS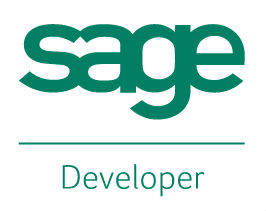 Sage 200 is one of the leading ERP and accounting solutions for medium sized companies. As a Sage partner, FMIS already offers an enhanced and cost effective Enterprise Asset Management solution for Sage users. FMIS has now also released it's new integration feature for Sage 200 offering seamless data sharing between the systems.
Cut out data duplication
Sage 200 integration will improve the efficiency and effectiveness of teams using Sage 200 with FMIS. Many of the data fields that are used by both FMIS and Sage can now be populated directly from Sage. Not only does this change represent a significant time saving where data is no longer duplicated between systems, but importantly it improves data accuracy and ensures a real time single view of all data.
The following areas can be populated from Sage and therefore utilised within the FMIS modules:
Sage 200 integration areas:
✓ Accounting Periods
✓ Bank Codes (Cash Book)
✓ Clients (Sales Ledger)
✓ Users
✓ Countries
✓ Currencies
✓ Exchange Rates
✓ Nominal Accounts
✓ Nominal Accounts to Projects
✓ Suppliers (Purchase Ledger)
✓ Tax Codes
✓ Companies
Post journals directly to Sage
A second important function of the interface for finance teams especially is the ability to journal directly into Sage 200 from the FMIS system.
Journals posted to Sage:
✓ Fixed Asset Journals
✓ Purchase Order Accrual Journals
✓ Purchase Ledger Batches
✓ Stock Posting Journals
FMIS Purchasing and MRP for Sage users
The FMIS Enterprise Asset Management range of modules covers everything from purchasing to payment including inventory, sales orders, production, equipment maintenance and asset tracking. You can find out more on our MRP and Enterprise Asset Management pages.
FMIS Fixed Assets for Sage users
FMIS Fixed Assets provides Sage users with an enhanced fixed asset management solution. The FMIS software provides a fully IFRS and GAAP compliant fixed asset accounting and tracking solution. FMIS Fixed Assets offers an upgrade path for existing Sage Fixed Assets users who require a more comprehensive solution.
Find out more
To speak to one of our consultants about the benefits of FMIS Fixed Asset Management for Sage users, please call us on +44 (0) 1227 773003 or get in touch using the form below.