Why use FMIS Lease Accounting Software?
FMIS Lease Accounting Software offers a proven lease management solution to simplify compliance with the latest IFRS 16 and ASC 842 accounting standards. From the public sector to publicly listed companies, lessee finance professionals trust FMIS to track and automate lease accounting processes, centralise their lease data and support IFRS 16/ASC 842 compliance.
Our lease management software gives your team the tools, features and reporting to successfully manage your finance leases and operating leases for equipment and real estate without the need for spreadsheets.
Benefits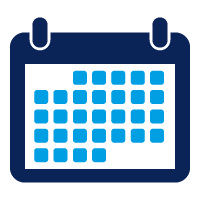 Time-saving calculations
Save hours every month by replacing ineffective spreadsheets and automating all necessary lease calculations.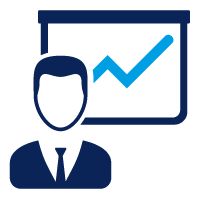 Accurate reporting
Comprehensive reporting for all leases including short term and low-value contracts for management and compliance purposes.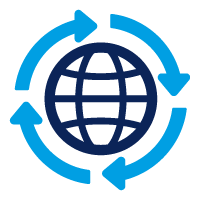 Lifecycle tracking
Track all relevant lease events over the whole lease term, including additions, mid-term adjustments and terminations.
Guaranteed accuracy
Achieve compliance with the latest IFRS 16 and ASC 842 lease accounting standard and other relevant best practices.
Key features
✓ Ensure compliance with the latest IFRS and FASB lease accounting standards
✓ Track all agreements, including real estate, equipment and retail leases
✓ Automatically calculate adjustments to the right-of-use asset (ROU) and lease liability to produce general ledger postings and schedules
✓ Easily manage lease data using intuitive Excel import and export features in the software
✓ Track mid-term lease adjustments and early settlements
✓Report on end-of-lease term dates
✓ Maintain the right-of-use asset details
✓ Manage large lease volumes easily with fast processing and batch updates
✓ Comprehensive reporting of leases at any level
✓ Bulk changes, including loading new agreements, mid-term adjustments and batched deletions
Flexible Calculation Rules
✓ Actuarial calculation of interest charges
✓ Advance and arrears options
✓ Variety of payment cycles, including monthly, quarterly, annually
✓ Right of use asset calculations and related asset amendment due to midterm adjustments
✓ Ability to close periods preventing reconciliation issues
Adjustments and changes
✓ Make adjustments mid-term or from the start of the lease term
✓ Track changes to payments and lease term
✓ Easily implement interest rate changes
✓ Automatic updates to lease payment schedules and lease liabilities following mid-term adjustments
Simple lease administration
✓ bulk import new leases or create them individually
✓ Load and manage adjustments
✓ Check period totals
✓ Correct leases and re-run periods
✓ Produce lease accounting reports and postings
✓ Lock and restore periods
Lease payment schedules
✓ Annual, monthly, quarterly and other lease payment schedules
✓ Lease payments at the beginning or end of a period
✓ Lease schedule produced for the full life of the lease
✓ Record present value of lease payments
✓ Show interest charges per period
✓ Non-lease payments such as service charges
✓ Right of use asset and lease values are all shown in one place
✓ Show lease liabilities brought forward and carried forward
Reporting
✓ Flexible financial reporting
✓ Lease summaries for all contracts including short term and low-value leases
✓ Lease values by period
✓ Full lease details
✓ PDF and Excel reports with the ability to export data from the software
✓ All necessary financial reporting to achieve compliance with the latest IFRS 16 and ASC 842 lease accounting standards
IFRS 16 compliance
IFRS 16 is a new International Financial Reporting Standard (IFRS) for lease accounting which first came into effect in January 2019. The International Accounting Standards Board (IASB) introduced the standard to replace the existing IAS 17 regulation.
The biggest impact of the changes is for lessees. Lessees have seen a significant shift in balance sheet reporting whereby almost all operating leases are now treated like finance leases and capitalised on the balance sheet. For some companies, especially those with lots of equipment leases, IFRS 16 has complicated their lease management and accounting processes. Broadly speaking, the principles of lessor accounting remain unchanged, although some topics affect both lessees and lessors.
The complexities caused by IFRS 16 have led to a greater need for specialist software to better manage lease accounting. Specialist lease management software solutions like FMIS Lease Accounting simplify lease administration and reporting, supporting compliance, saving time and providing a full audit trail.
Where IFRS 16 specifically applies to companies using IFRS (with UK GAAP likely to follow in the near future), a similar change applies to firms using US GAAP. At about the same time IFRS 16 came into effect, the Financial Accounting Standards Board (FASB) introduced its own ASC 842 standard. Although broadly similar to IFRS 16, the standard does differ in that still defines finance leases and operating leases. IFRS 16 continues to use a single lease accounting model, while ASC 842 has a dual classification on-balance sheet lease accounting model for lessees.
Due to the complexity and importance of complying with the IFRS 16 and ASC 842 standards, using Lease Accounting Software is necessary to help ensure all regulations are met and reported in the most efficient way possible. Despite the work required to implement IFRS 16, the new standard offers many different benefits for businesses and these changes will allow businesses to provide greater clarity in regard to their financial statements.
If you would like to learn more about IFRS 16 compliance using FMIS software, please contact us today.
IFRS 16 at a glance
The latest IFRS 16 lease accounting standard significantly changes the way lessees report on leases in their financial statements:
IFRS 16 replaces the IAS 17 accounting standard and came into effect at the start of 2019 for most companies
IFRS 16 requires organisations to report lease payments as lease liabilities on balance sheets; nearly all operating leases will now be counted as finance leases and should be shown on balance sheets
There are two main exceptions to this rule for lessees. Firstly where the lease term is less than one year and secondly for low-value assets, typically under 5,000
Primary lease payments must be reported separately from additional costs for maintenance etc. under IFRS 16
Profit and loss accounts should include depreciation of right-of-use assets as well as interest under IFRS 16
ASC 842 at a glance
ASC 842 is the US GAAP standard for lease accounting that replaced ASC 840 in 2019. Here are the key points of ASC 842:
ASC 842 requires lessees to recognize right-of-use (ROU) assets and lease liabilities for almost all leases, including operating leases, on their balance sheets
There are certain exceptions to the recognition of lease liabilities such as leases with a term of 12 months or less and leases of low-value assets
Lessees must present lease liabilities separately from other liabilities on their balance sheets
The amortization of the ROU asset must be recognized in the income statement as a single lease cost, while the interest on the lease liability should be recognized separately
The standard requires additional disclosures related to leases, such as maturity analysis of lease liabilities, weighted average remaining lease term, and discount rate used to calculate lease liabilities
Who uses FMIS Lease Accounting Software?
Our software is designed to simplify lessee accounting for accounting professionals and finance teams. It is ideal for firms using IFRS reporting and is compliant with the latest IFRS 16 standard.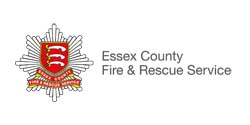 "The support received both during and post-implementation has been excellent."
Sandra Ruben
Essex Fire Authority


"FMIS makes managing our assets effectively a simple process. We can track all our assets across the group from a single system and generating reports is quick and simple, saving us time and effort."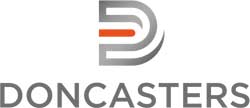 "The FMIS system has been one of the most user-friendly systems I have ever used,"
Bina Mistry
Doncasters Ltd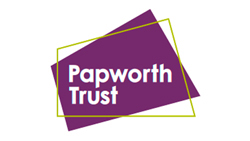 "Great product, Superb value for money and excellent customer support."
Flexibility and integration
FMIS Lease Accounting gives firms the flexibility to use our software in a way that best suits their business. Our solutions are available as either cloud-based (Saas) or installed on-premise. You can either use FMIS Lease Accounting Software as a stand-alone system or integrate it with the wider range of FMIS software solutions or your existing accounting and ERP software. Integrating your lease management software cuts out data duplication and promotes a singular view of all lease accounting information. You can find out more about our software partners and integrations on our partners page.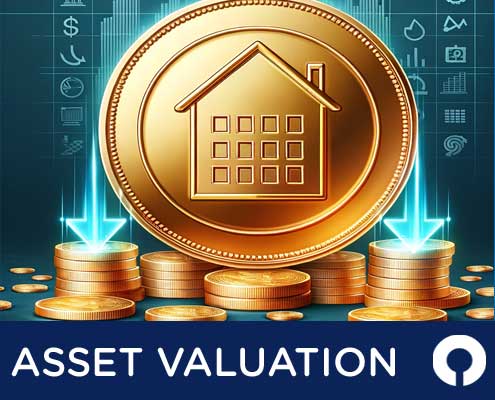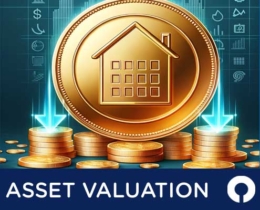 A comprehensive guide to Asset Valuation covering the four main methods, when to use them and the strengths and weakness of each
https://www.fmis.co.uk/wp-content/uploads/2023/10/Asset-Valuation-Methods-495x400-1.jpg
400
495
John de Robeck
https://www.fmis.co.uk/wp-content/uploads/2016/07/FMIS-logo-340x156.png
John de Robeck
2023-10-26 13:16:20
2023-10-26 15:48:40
Asset Valuation Methods