Sage Business Partners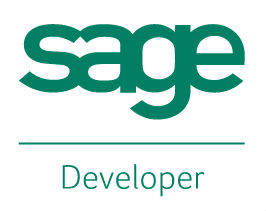 FMIS works with a carefully selected group of partners to provide a full range of asset management software within the UK and internationally. If you are a Sage Business Partner and would like to find out more about working with FMIS, please call us on +44 (0) 1227 773003 or contact us below.
Benefits for Sage partners
Partnering with FMIS offers a number of benefits including commission and the ability to reach new clients through our enhanced Fixed Assets and Enterprise Asset Management range.
Key partner benefits:
✓ Reach new prospects
✓ Additional revenue from commission
✓ Fully managed implementation and support
Benefits for Sage customers
FMIS Fixed Assets offers an upgrade path for Sage users moving from Sage Fixed Assets, other non-integrated solutions or spreadsheet-based fixed asset registers. The FMIS range is well suited to most sectors and is specifically designed for the more complex requirements of larger companies. Integration with Sage and other systems minimises data duplication and increases accuracy.
Key customer benefits:
✓ Supports multi-company, multicurrency and multi-book accounting in one database
✓ Forecast depreciation for future periods and years
✓ Create assets automatically from Sage Purchase Ledger invoices
✓ Post transaction journals to the Sage Nominal Ledger automatically
✓ Easily migrate data from Sage, Excel or other fixed assets systems
Contact us for more information
To find out more about partnering with FMIS please call us on +44 (0) 1227 773003 or if get in touch with the form below.