Purchase to Pay case study with ESA
Executive Serviced Apartments Ltd (ESA) manages properties across London, the Thames Valley and the South Coast of England. Keeping track of assets and inventory from the point of purchase through to disposal and ensuring their availability when required was becoming increasingly complex when the company approached FMIS for help.
The challenge
Marilyn Draper, Finance Projects Manager at ESA was looking for a solution that covered everything from Purchase to Pay. ESA's key requirements included:
ESA Key requirements:
✓ Purchase order processing
✓ Requisitions and workflows
✓ Invoice matching
✓ Equipment tracking
✓ Equipment actions and transfers
✓ Production work orders
✓ Fixed asset accounting
✓ Sage integration
Having researched several options, Marilyn approached FMIS. The integrated range of modules allowed ESA to cover all the areas listed above in a single integrated solution.
Furnishing a new apartment
Furnishing a new property illustrates how all the different elements of the system work together seamlessly to cover the whole project from end to end.
Equipment Tracking
Before anything is purchased for a new property, ESA can check what inventory is already available in one of their stock holding locations. All inventory can be easily searched for based on location, type and availability. Using existing inventory not only saves expense but can also reduce the lead time for delivery to the apartment significantly.
Requisitions and workflows
If a required item is not readily available within existing inventory, a requisition can easily be raised to fulfil the need. Requisitions can be allocated to the specific project to ensure they can be accounted for and allocated accurately when available.
The FMIS system contains a comprehensive and flexible workflow function that allows ESA to tailor the sign off process for all purchases based on the purchase type, location and requestor. Automated notifications and escalation helps to prevent bottlenecks that could delay the project.
The use of preferred vendors within the system for each type of purchase, allows ESA to exercise greater control over which suppliers are used and how much is paid for any item.
Purchase Orders
Once the requisition is approved, a purchase order is automatically generated within the system streamlining the order process. Customisable fields allow any additional notes to be added to the PO.
Change orders give ESA the flexibility to make amends to the Purchase Order after the initial approval while version control tracks any changes made. Additional documents such as quotes or correspondence with the supplier can be added to the order as an attachment.
Invoice matching
FMIS and ESA both share an ethos of partnership rather than a simple supplier and buyer relationship. One of the key requirements that ESA was aiming for within the project was the ability to scan invoices directly into the system using OCR. Although FMIS had worked with OCR previously, the project required a number of changes to the system. Both teams worked to develop the required features making them available not only for ESA but other users as well.
Once scanned into the system, invoices can be matched against goods received and the relevant purchase orders before being allocated to stores or the new property. Drop ship allows purchases to be sent directly to the property if required.
Production work orders
Production work orders with FMIS Stock Control allow ESA to create bulk orders for the new apartment. The use of kits simplifies the process for frequently used sets of inventory such as kitchen equipment. Pick lists provide a simple packing list for the order with inventory locations listed down to bin or item level.
Equipment actions and transfers
Additional inventory can be moved to or from the apartment at any stage using equipment actions and transfers. This function can be used to handle any action over the whole asset life cycle from additions to disposals.
Fixed asset accounting
The finance team at ESA use FMIS Fixed Assets to manage depreciation and tracking of the company's asset register. Because the fixed asset register is linked directly to the FMIS Equipment and Maintenance module, it offers a single view of all assets that can be updated in real time from any area of the business. This helps to guard against ghost assets that can so easily become a problem with multi-site companies where inventory is frequently moved between locations.
Integrate with Sage >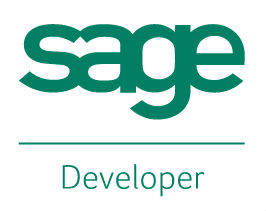 Sage integration
One of the key aims of the project has been to reduce data duplication between different systems. To help achieve this, FMIS has integrated its system with ESA's Sage accounting software allowing journals to be posted directly to Sage from FMIS.
Five-star support
FMIS support is rated as five stars according to client reviews on Capterra. This was something Marilyn echoed when speaking about the support ESA had received from the FMIS project manager and the IT team at FMIS. "The team have been brilliant. The support that they have provided for us has been a credit to FMIS.".
FMIS Purchase to Pay Software:
FMIS Purchase to Pay allows you to increase control and simplify every stage of the purchasing process from requisitions through order processing to goods receipt. Purchase to Pay can be combined with other FMIS solutions such as Fixed Assets, Equipment and Maintenance and Stock and Inventory
If you would like to know more about FMIS Purchase to Pay or any of our other solutions, please get in touch with us via email or call us on +44 (0) 1227 773003