Barcodes or RFID: Choosing the best option for asset tagging?
For a long time barcodes have been the default technology for asset tracking and management software. In recent times, the rise of Radio Frequency Identification technology (RFID) has challenged this dominance. Both have benefits and drawbacks, so which option offers the best option for your project?
Predictably, the answer depends on a number of factors. Here we have a quick look at some of the most common questions we get asked and summarise the strengths and weaknesses of both barcode and RFID systems.
Barcodes vs RFID at a glance
| | | Barcodes | RFID Tags |
| --- | --- | --- | --- |
| Cost | Barcode scanners and labels are usually the cheaper option. | ✓ | ✗ |
| Getting started | The compexity of hardware selection and encoding can make RFID harder to implement. | ✓ | ✗ |
| Accuracy | Both technologies have strengths and weaknesses here depending on the environment and application. | ✓ | ✓ |
| Range | RFID often has a superior scanning range and does not require a direct line of sight. | ✗ | ✓ |
| Data storage | RFID tags can hold a lot of data although this often isn't necessary when the data is stored centrally via your software. | ✗ | ✓ |
| Speed | RFID allows a higher read rate than barcodes. | ✗ | ✓ |
| Universality | Barcodes are largely universal, but RFID frequencies and types vary across applications and regions. | ✓ | ✗ |
Barcodes

 
Barcoding is simpler and easier to set-up than RFID. Unless you actually need the additional functionality offered by RFID then stick to barcodes. Barcoding can be applied to most environments and heavy duty labels provide a viable option for the harshest of environments.
RFID

 
RFID does offer something extra, but many companies simply use it to do the same job as a barcode but at a higher price. RFID asset tags can be very helpful when assets are not easily accessible e.g. components within a sealed unit or where the location of the asset is only approximately known.
Barcodes: The Good
Barcodes are cheaper. Barcode labels require no encoding and are printed directly onto the label making the labels cheaper to print. The scanners are normally cheaper than the equivalent RFID readers.
Barcodes are universally scannable anywhere in the world.
Barcode tags are flatter and lighter than RFID tags and therefore easier to use.
Labels can be placed on any material without interfering with scanning accuracy.
Overall scanning accuracy for barcodes is often higher than RFID.
Barcodes do not store data about the asset directly on the label so asset records cannot be corrupted or lost.
Barcodes: The Bad
Barcode scanners need a direct line of sight to the label to be able to read the code.
In addition to a direct line of sight, most barcode scanners have a limited scanning range.
Most barcodes only carry the unique asset id and cannot hold additional data. They are read only labels.
Assets or inventory will need to be scanned individually.
Paper or vinyl barcode labels are more easily damaged than RFID tags.
RFID: The Good
RFID tags don't require a direct line of sight.
Some asset management applications can read multiple tags at the same time.
RFID tags can hold a lot more data such as maintenance records, warranty information or product specifications.
RFID tags are read/write devices allowing you to alter the data held on the tag with the right hardware.
RFID tags have more security for the data they hold. It can be encrypted or password protected.
RFID tags are more rugged than standard vinyl labels although hard-wearing plastic or metal barcode labels are available.
RFID tags can have barcodes printed onto their surface as a back-up in case of damage or corruption.
RFID: The Bad
RFID tags use microchips and encoding data onto them can make them more expensive.
The wide range of different readers and tags can make hardware selection complicated especially as many will only work with certain frequencies or types of RFID system.
Separate RFID readers are required to scan read only and read/write tags.
RFID readers struggle to read data when passing through metal or liquid.
Reader and tag collision may occur where multiple signals from different readers overlap or when numerous tags respond at the same time.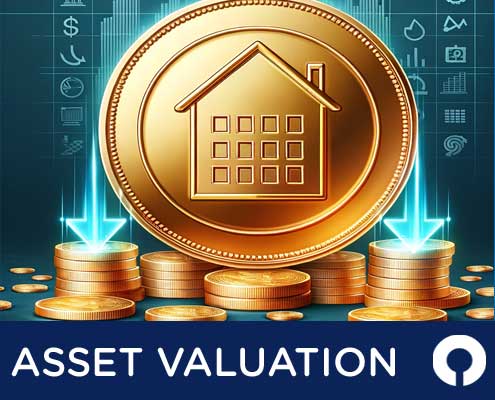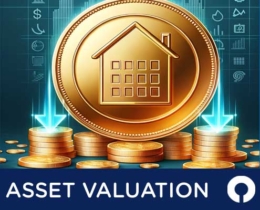 A comprehensive guide to Asset Valuation covering the four main methods, when to use them and the strengths and weakness of each
https://www.fmis.co.uk/wp-content/uploads/2023/10/Asset-Valuation-Methods-495x400-1.jpg
400
495
John de Robeck
https://www.fmis.co.uk/wp-content/uploads/2016/07/FMIS-logo-340x156.png
John de Robeck
2023-10-26 13:16:20
2023-10-26 15:48:40
Asset Valuation Methods