ENHANCED
FIXED ASSETS
FOR SAGE
Integrated fixed assets for Sage Accounting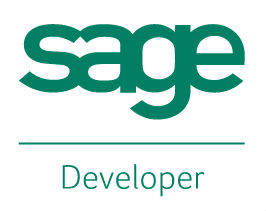 FMIS Fixed Assets provides Sage users with an enhanced fixed asset management solution. The software is designed to provide a fully IFRS and GAAP compliant solution which integrates with a range of Sage solutions. FMIS Fixed Assets offers an upgrade path for existing Sage Fixed Assets users who require a more comprehensive fixed assets solution.
Why choose FMIS Fixed Assets for Sage?
FMIS has a proven track record of delivering fixed asset management solutions which integrate seamlessly with finance and ERP packages like Sage.
Fixed Assets Features
FMIS Fixed Assets delivers an industry leading fixed asset accounting solution ideally suited to larger or more asset intensive companies.
Key benefits for Sage customers:
✓ Multiple companies, countries and currencies in a single database
✓ Forecast depreciation for unlimited periods
✓ Flexible user defined book structure
✓ Parent/Child relationships to manage inter-dependent assets
Integration
Effective integration with Sage reduces data duplication and ensures accuracy.
Key benefits for Sage customers:
✓ Create assets directly from the Sage purchase ledger
✓ Post transaction journals to the Sage Nominal Ledger automatically
✓ Easily migrate data from Sage, Excel or other fixed assets systems
Full life cycle asset management
FMIS allows Sage users to extend their functionality with a full range of enterprise asset management modules.
Key benefits for Sage customers:
✓ Schedule and record equipment maintenance, calibrations and inspections
✓ Track assets and enter data with integrated barcoding
✓ Manage inventory and production from purchase to pay
Find out more
To speak to one of our consultants about the benefits of FMIS Fixed Asset Management for Sage users, please call us on +44 (0) 1227 773003 or get in touch using the form below.