Thank you
We have received your request and will be in touch shortly to confirm a time and date. In the meantime, if you have any questions, please see the information below or contact us.
How does the demo work?
We use GoToMeeting, so that you don't even have to leave your desk. If one of your team can't attend, it isn't a problem, we'll just record the demo for you and send you the video to show your colleagues.
Is the demo specific to my business?
We will endeavour to make your demo as specific as possible to your situation. The more information you can provide beforehand, the more we can make it relevant for you. Don't worry if you have additional questions on the day, the demo will be run by one of our experienced consultants who can answer any questions you may have.
Where can I get additional information?
You can download any of the brochures from the list below or if you have any specific questions you would like answered before the demo, a member of our team will be in touch shortly. You can also contact us on +44 (0) 1227 773003 or at sales@fmis.co.uk. You may also be interested in the comprehensive 10 Steps Guide to choosing asset management software, which can be downloaded here.
Product brochures >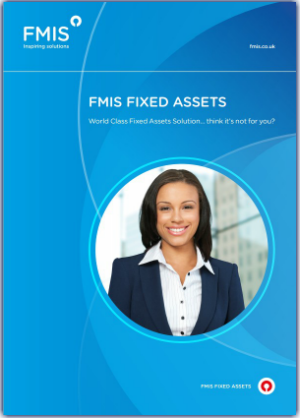 Product brochures