Beware of the fixed asset spreadsheet
It is the age old question in fixed assets. Why pay for fixed asset software when you can keep track of it on the trusty office spreadsheet?
We recently came across an article by Liz Fisher in Accounting & Business which dates back to 2003 (view it here) and most of the issues she raised are as true now as they were then. In an age of increasing pressure on budgets, it can be hard to justify the expenditure of rolling out a new fixed asset or asset management system. Here are 5 reasons why it may just be false economy to go cheap.
1. No audit trail
Spreadsheets have no audit trail. Sure you can do some pretty fancy things with macros and Visual Basic in the background, but in the end someone will always find a way round it (I know, I have tried often enough). Any decent fixed assets software will have a comprehensive and secure audit trail, so when the auditors start asking awkward questions about your assets, you don't get that sinking feeling in your stomach.
2. It doesn't really save you time
Researching, purchasing and learning a new fixed assets solution can be time consuming, so surely it makes sense to stick with what you know? The truth is, once you add in the amount of time it takes you to start unpicking the gaps in your data every month and manually creating postings back to the general ledger, it soon looks a bit less sensible.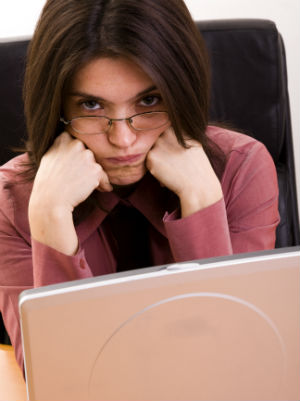 3. Single point of failure
An accounting friend at a large financial services firm in the UK repeatedly warned me of the risks of using any system that only one person fully understands. Good advice, especially if he had listened to it himself. When one of his team left suddenly, it soon became very clear that no-one else understood the spreadsheets he had been using for the last few years. They had just pressed the 'report' button and he looked after the rest. Fixed asset spreadsheets don't usually come with a very good support plan!
4. Size does matter
It made sense at the time, after all who needs an expensive system to track a few desktops, a photocopier and the microwave? 5 years down the line, business has been good and you now have to try and migrate several thousand assets from your spreadsheet to your new fixed asset register. Most fixed asset software will allow you to do a bulk import, but it is still going to get more complicated the longer you leave it.
5. One size doesn't fit all
Every area of the business needs to report on fixed assets in a different way. Whilst a commercial solution will do this (to varying degrees), your old fixed asset spreadsheet probably doesn't. Most often the spreadsheet was started by and designed for one specific department and each area of the business had it's own one. When you start multiplying that across different offices, divisions and even countries the chances of getting a coherent picture of your fixed asset register rapidly shrink.
For more information on choosing asset management software or FMIS' range of products, please see our product pages or contact one of the team directly at sales@fmis.co.uk or on +44 (0) 1227 773003.
https://www.fmis.co.uk/wp-content/uploads/2016/07/FMIS-logo-340x156.png
0
0
John de Robeck
https://www.fmis.co.uk/wp-content/uploads/2016/07/FMIS-logo-340x156.png
John de Robeck
2014-06-16 09:04:16
2016-12-12 16:12:19
5 reasons to beware of the fixed asset spreadsheet